September 5, 2017
The STEPWISE pilot was officially opened on September 5, 2017 by Niklas Nordström, the mayor of Luleå. ECN's representative Daan Jansen hands him the scissors that were also used to open the SEWGS facilities at ECN.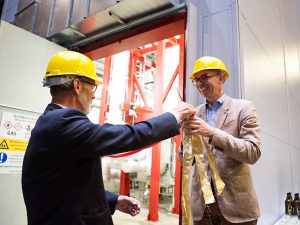 Click here for Press Release of the Grand Opening, a General presentation and a Factsheet on the project.
Below is a overview of the Design and Construction of the Stepwise pilot.