November 16, 2017: Click here to see the STEPWISE promotional video.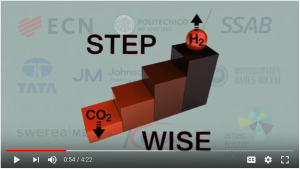 September 5, 2017: Grand Opening of the pilot by (from left to right):
Nils Edberg (Site Manager of SSAB Luleå)
Eva Sundin (CEO Swerea MEFOS)
Niklas Nordström (Mayor Luleå)
Aart van der Pal (CEO ECN).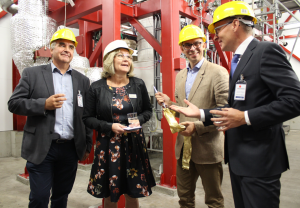 August 2017: Installing equipment.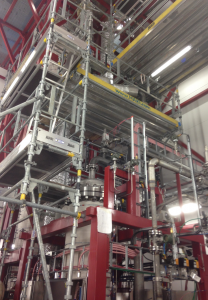 April 2017: WGS and SEWGS reactors placed within the ATEX building.
April 19 & 20, 2017: ECN and CATO jointly hosted the conference
Reducing the carbon footprint of the steel industry
March 2017: SEWGS reactor ready for transport to Sweden.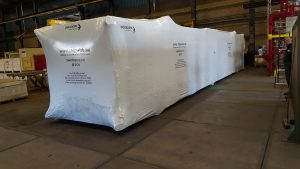 March 2017: Piping mounted to the reactors in the Netherlands.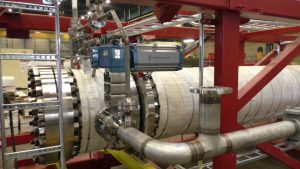 February 2017: Reactors being build into their skids in the Netherlands. Left SEWGS reactor, right WGS reactor.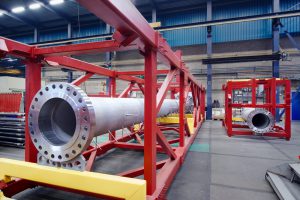 February 2017: ATEX building for reactor skids under construction at the site of Swerea Mefos, Sweden.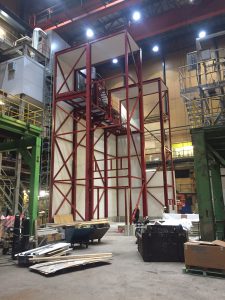 December 2016: BFG compressor arrives at the site of Swerea Mefos for compressing 800 Nm3/h to 25 bar.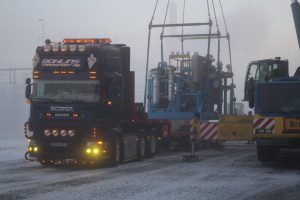 November 2016: Erecting the flare at the site of Swerea Mefos, Sweden.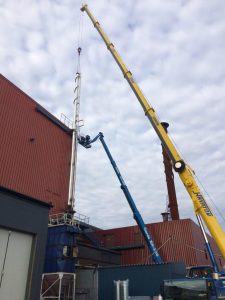 November 2016: oral presentation at the GHGT-13 Conference in Lausanne, Switserland.
October 18 & 19, 2017: Progress Meeting at Universitatea Babeş-Bolyai.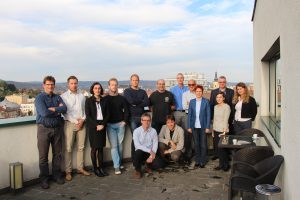 June 12-15, 2016: Meet us at our stand at the Scanmet V Conference on Process Development in Iron and Steelmaking in Luleå, Sweden. The locating of the Stepwise Pilot at Swerea Mefos will also be presented. Below a picture of the STEPWISE banner, representing the pilot unit in almost full scale.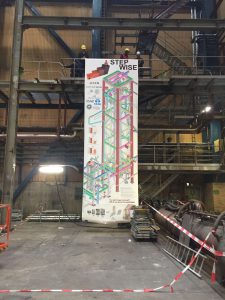 April 14 & 15, 2016: Progress Meeting at Politecnico di Milano.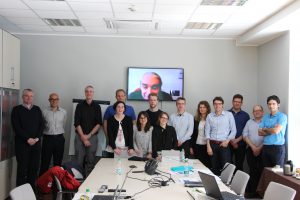 March 2016: HAZOP at Swerea Mefos. ECN and Amec Foster Wheeler participating.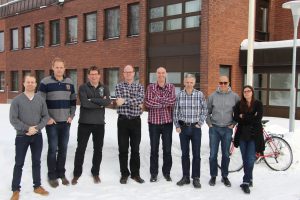 February 9, 2016: Abstract for GHGT-13 conference submitted.
November 27, 2015: News-item one the Stepwise project on the ECN website
October 29, 2015: Stepwise project presented at the CLUSTER kick-off workshop.
October 2015: Progress Meeting at Johnson Matthey
October 2015: Preparations for the BFG tranfer pipe from SSAB to Swerea Mefos are in final stage.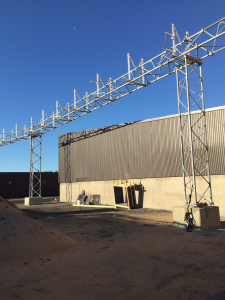 August 2015: Tie-in for 800 Nm3/h BFG.
The tie-in was realized August 2015. Although not financed by the Stepwise project, it is of vital importance for the pilot operation.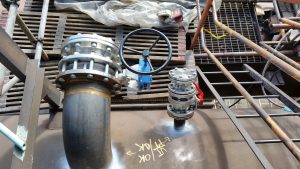 May 21, 2015: Project kick-off in Alkmaar.